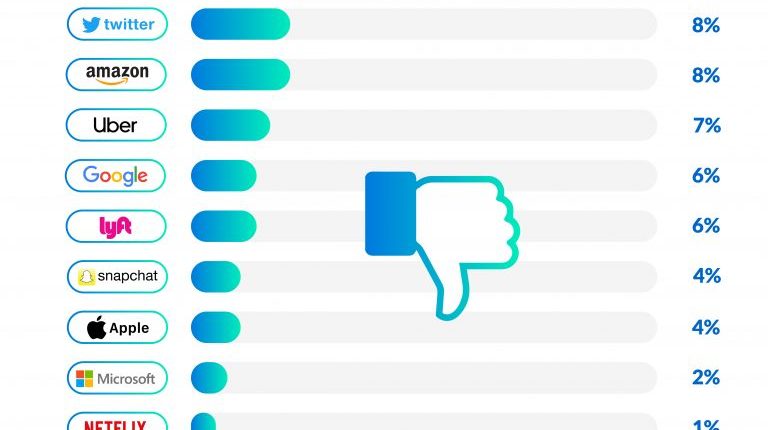 Facebook in first position on the list of least-trusted tech companies
After the infamous case of Cambridge Analytica, Zuckerberg's social network has often been at the center of scandals about privacy and personal data processing.
The last one dates back to a few days ago, when – according to a report published in the Wall Street Journal – it has been discovered that the social media collected a large amount of personal information given without the permission of users to third-party apps.
Perhaps these are the reasons why during the past year the popularity of the social network has been shaken. In fact, according to a survey carried out on a sample of 1000 people in December 2018 by the research company TOLUNA, 40% of the interviewees do not trust Facebook. This is due not only to the many data breaches, but also to how the company and its executives managed the crises.
Far behind, in second place are Twitter and Amazon: 8% of the respondents say that they do not trust these companies when it comes to personal data.
Uber, following the sex scandals that involved the top management of the company, is in third place with 7% mistrust.
On the other hand, Google receives 6% mistrust of the interviewees, not just due to the recent protests of its employees, but also because of the privacy gaps that brought Sundar Pichai, Google's CEO, to testify before the US Congress. Distrust will certainly grow in the future. The list ends with Apple and Snapchat at 4%, Microsoft at 2% and Netflix and Tesla at 1%.